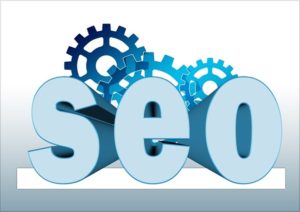 Website optimization is a principle way to rank in search engines. There are millions of different companies that own a website and have their website listed online. However, without proper optimization, a website can fall back in search engines and this will result in very minimal page views. The internet has become a billion person populated community. With this count, there are a lot of chances to instantly earn great success online. Read below the primer techniques provided by Ntw designs to use for optimizing and improving web design.
NTW Designs:  Optimize and Improve Web Design
First Technique: Creating Responsive Web design.
The first technique is by creating a responsive web design. Responsive design has been dubbed to not be an option for design any longer. A responsive design will successfully make a website layout responsive for each device. Today, desktops, mobile phones, and tablets are all trending. All of these devices have different screen sizes, thus, makes a responsive website a mandatory step to take.  A responsive web design can be created through CSS by setting the width to 100% and using media queries.
Second Technique: Creating a Mobile Friendly Web Design.
Mobile friendly web design has skyrocketed in popularity. With so many active mobile users, building a mobile-friendly web design has become a preliminary web design and an SEO factor. The majority of online sales and website views have increased these past 3 years due to high mobile device use. Google ranks websites not just for desktops, but for mobile devices as well in search engines. Therefore, creating a mobile friendly website will guarantee higher user satisfaction and SEO ranks. A mobile design can be created by increasing font size, adding a viewport tag, and reducing elements on the web page.
Third Technique: Implementing Analytics and Visitor Tracking.
Implementing google analytics and actively tracking your visitors will lead to a great source of information.  A person can start to understanding SEO is by learning from it by experience. Visitors give off the most important information online. If a company has advertised online, they will most likely want to know if their visitors are coming from that online source or not. Tracking your visitor actions can lead to great knowledge and forward movement.
Fourth Technique: Meta Tag Optimization.
Without meta tags, a search engine wouldn't know where a website should be placed online. Meta tags inform search engines of where a website wants to be placed. Adding the meta tags onto the head section of every web page will lead to instant rankings. Note, do not use too many keywords inside your meta tag keywords placement. It is better to use long tailed keywords as they are considered to be much more unique.
Use the 4 techniques above to guide you to the top!