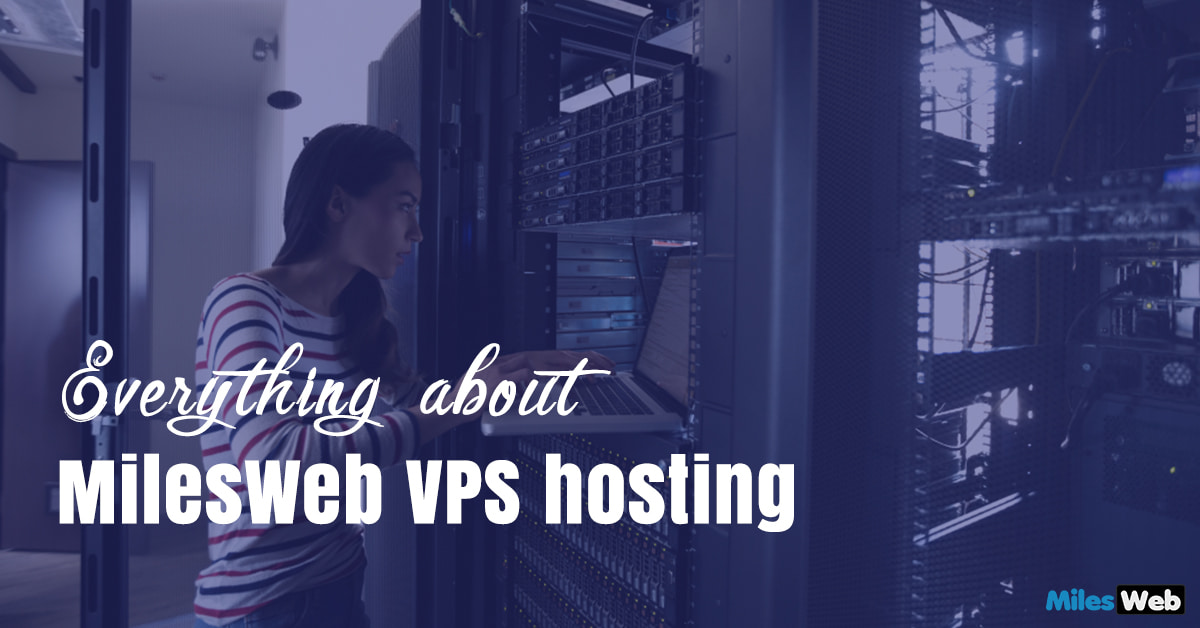 The web hosting plays a vital role in maintaining the online presence of your business. Because, the hosting, if picked correctly, can make your website, if not it can break it too.
While many of the websites are expanding and looking for another web hosting solution instead of shared hosting, VPS hosting is an excellent option for them.
VPS web hosting has been in demand over the last few years and thus, it has gained popularity in the web hosting industry. Let's have a look on what MilesWeb VPS hosting is and what features does it offer.
What is VPS?
A VPS is a virtualized server, known as Virtual Private Server, in which a physical server is divided into multiple virtual servers. Where, each server has its own share of resources such as disk space, memory and CPU. All of these virtual servers are isolated and completely private from each other, which are sharing the same host node. These servers function just like the regular servers that have root SSH access.
VPS is one of the most cost-effective solutions for those who are looking for full control and better performance just like a dedicated server but at much lower cost.
Features
SSH root access
You may want to login to your VPS account and modify system configurations, or upload files or maybe just troubleshoot technical errors, for which you will need root access via SSH. An SSH is a protocol that gives access via a command line to your hosting …
Everything about MilesWeb VPS hosting

Read More