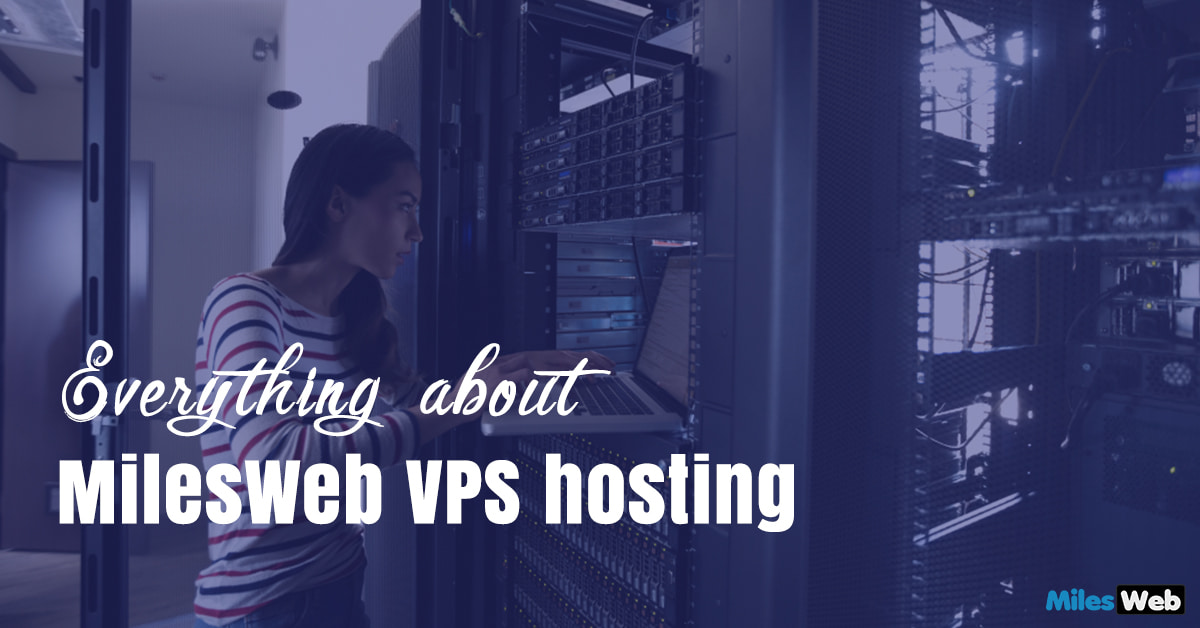 The web hosting plays a vital role in maintaining the online presence of your business. Because, the hosting, if picked correctly, can make your website, if not it can break it too.
While many of the websites are expanding and looking for another web hosting solution instead of shared hosting, VPS hosting is an excellent option for them.
VPS web hosting has been in demand over the last few years and thus, it has gained popularity in the web hosting industry. Let's have a look on what MilesWeb VPS hosting is and what features does it offer.
What is VPS?
A VPS is a virtualized server, known as Virtual Private Server, in which a physical server is divided into multiple virtual servers. Where, each server has its own share of resources such as disk space, memory and CPU. All of these virtual servers are isolated and completely private from each other, which are sharing the same host node. These servers function just like the regular servers that have root SSH access.
VPS is one of the most cost-effective solutions for those who are looking for full control and better performance just like a dedicated server but at much lower cost.
Features
SSH root access
You may want to login to your VPS account and modify system configurations, or upload files or maybe just troubleshoot technical errors, for which you will need root access via SSH. An SSH is a protocol that gives access via a command line to your hosting account. You can simply login remotely and run commands as if you are actually accessing the server. MilesWeb lets you acquire complete control over your VPS server with SSH root access.
Choose your data center
One of the important aspects while hosting your website you need to consider is the data center location. You must select a location based on where your website is most frequently accessed from. A data center that is located closer to your visitors' physical geographical area is highly recommended.
With MilesWeb VPS hosting, you can select the data center from India and US.
Instant Provisioning
Get your server up and running right away as soon as you buy VPS server at MilesWeb. No more waiting for long hours for your new VPS server. Your VPS hosting plan will be deployed instantly once the order process gets completed.
Free VPS Management
In order to simplify your routine tasks of server administration, MilesWeb helps you handle your virtual private server. With this, you will save your time and efforts and focus on your business.
Besides deploying your VPS server, MilesWeb also manages the complete VPS server and optimizes it for you at no additional cost.
SSDs
A solid state drive is much faster and better performing drive than the traditional ones. The memory on SSD is stored using spinning technology, this helps in increasing the data transfer speed.
MilesWeb VPS servers are integrated with SSD disks to serve the finest performance, accelerated speed of the server and …
Read More